Issues
We would like the women in our workforce to branch out into various career paths.
We hope to open up more management positions for women by raising our awareness while also supporting the women who choose to pursue careers outside of management.
After training:
We can now see and understand what the women in our workforce want to achieve in their working lives and careers.
The women who took part in the training had the opportunity to reflect on their values and reconsider their future careers. By helping them see clearly what they want, the training has set them on course for new changes and career advancements.
"Canning & Associates created an ideal training course from scratch."
Q. Why did you require customised training?
Our leadership training for women clearly lacked something. Most of the content was geared towards convincing more women to aim for management positions and showing female leaders how they were expected to conduct themselves. While many women in our workforce aim to become managers, others want to branch out in directions that offer better work-life balance. Before Canning & Associates reached out to us, we were wondering if we could find a training course that supported diverse career plans without lumping the career diversity theme together with the theme of women's empowerment. Canning & Associates proved that we could. They understood our thinking and put together an original training course for us from scratch.
Q. What kind of training did they create?
In our discussions with Canning & Associates, we established that the women who took part in the training should come to see and understand their own thinking more clearly. We wanted to give them the opportunity to clarify their own values and reconsider their future careers.
We wanted to create a separate course for women to better identify the issues they faced and the values they held as members of our company, Callaway Golf Co. (hereinafter 'Callaway'). The training was designed with many group discussions in which individuals shared the work they had done to the present and what they would like to do and achieve going forward.
Later, the thoughts and opinions voiced by the women were shared in a parallel training course held for male managers at a later date. By holding the training sessions for men and women on different dates, we believe we were able to elicit everyone's real opinions.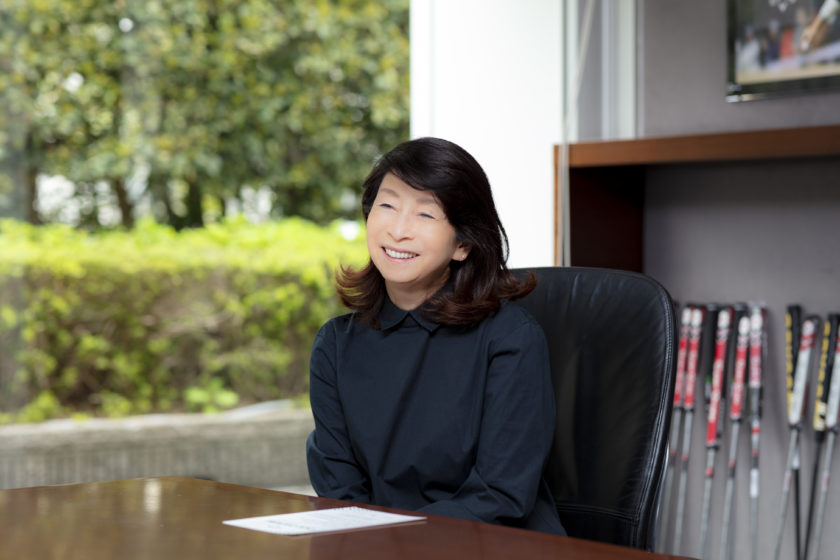 Canning & Associates went to great lengths to select our trainer. They were determined to give us the best match for our training needs.
Q. How did the participants react?
They were extremely satisfied. The trainer's specialised knowledge and strong facilitation abilities won especially high praise. In truth, we agonised over the trainer selection up to the last minute. We had previously selected another trainer, but Canning & Associates decided to bring in someone else, someone who was better versed on the training themes. Their decision turned out to be perfect. We believe that the refusal to compromise by Canning & Associates was key to the training's success.
Q. What did you think when you heard the thoughts and opinions of the women participants in the training?
We were delighted to learn that nearly all of the women at Calloway wanted to provide customers with the best possible products in order to make golfing the most satisfying and enjoyable sport. These women firmly shared the values that Callaway has established.
We also learned about issues that inconvenience the women at our company or cause them stress. Our success in improving these issues will be key to our advancement as an organisation in the future. Our management often says to employees, 'Be happy through your work'. As a company we strive to make these words come true by providing workplaces where all genders can work happily.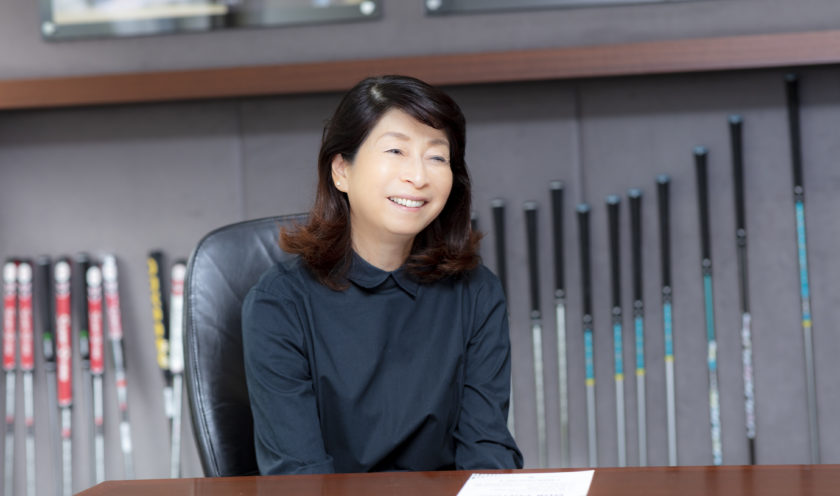 "Growing as a company by providing workplaces where everyone can work happily"
Q. How do you expect this training to change things in-house?
We will be happy if all our people of all genders feel empowered to follow the career paths they aspire to in their hearts. Our founder, Ely Callaway Jr., was fond of saying, 'All employees should be professional'. We agree. Women seeking management positions should be professional as managers. People working in the back office should be professional in the back office. We want people to build their careers as professionals, no matter where they fit into the organization. In the future we will hold even more finely tuned training customised to the careers our people pursue. We hope to have Canning & Associates help us with that training, as well.
Through training and workplace improvements, we hope to become an environment where female managers rise through the ranks naturally. Workplaces where everyone can work happily should increase organisational productivity, reduce turnover rates, and ultimately improve our brand image. Our training with Canning & Associates is the first step along the growth path we want to follow.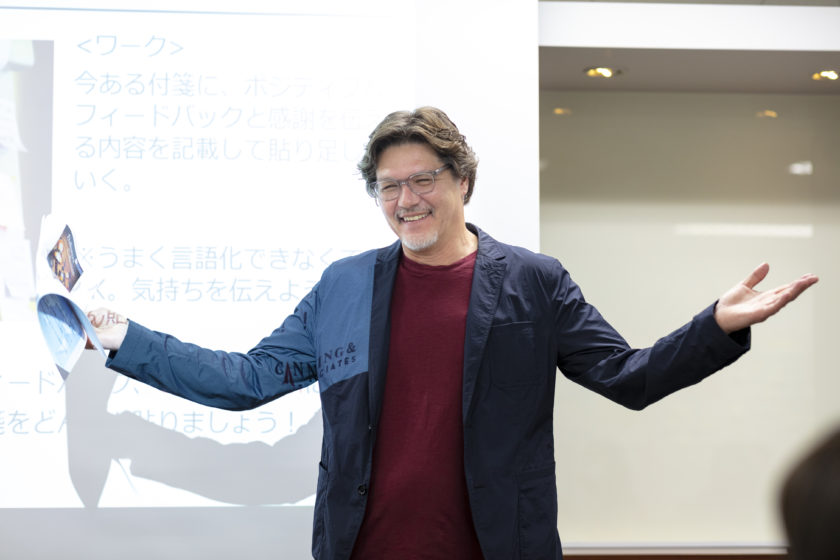 President and Representative Director, Alex M. Boezeman
Voice of Female Employees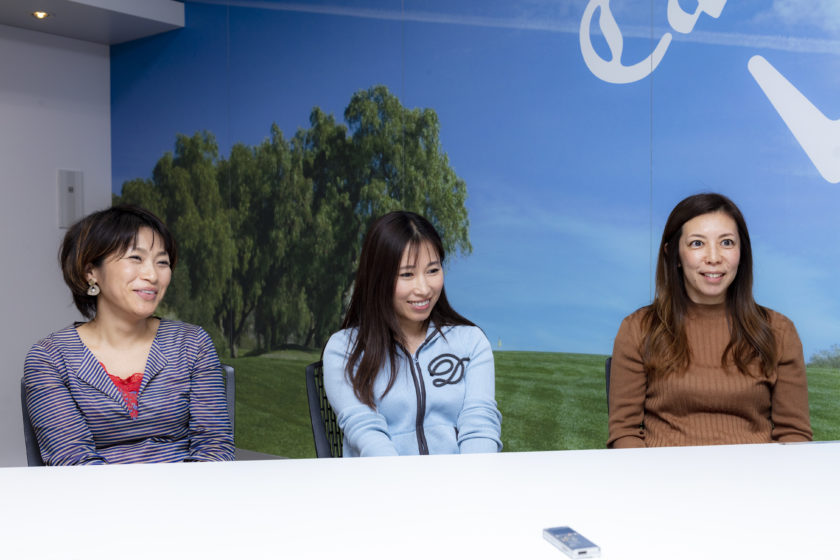 Ms Nishiyama, Retail Promotion, Sales
Ms Kawada, Order Entry, Operations
Ms Hosaka, Business Planning, Sales
"Nishiyama: The training was participatory and  practical, from beginning to end."
Q. What were your impressions of the training?
Nishiyama: Very inspiring. The training was participatory, with frequent exchanges of opinions among colleagues. All of the approaches were relevant to us individually.
Kawada: The trainer adeptly created an environment where all of us could express ourselves freely, without stress or inhibitions. We also shared a sense of building excitement in the sessions as the trainer wove specialised knowledge of biology and psychology into the training content. In one novel activity, we wrote down our ideas on note cards and taped them to the walls. We could see a surprising variety of ideas in our company with just a quick look around the room.
Hosaka: That was a fascinating activity. The opinions were all over the place. The key is not to eliminate the differences in our ideas, but to figure out how to include them while keeping everyone happy. The answer is constant and careful communication. On other training days we solved interdepartmental problems simply by holding discussions with people from other departments. We were reawakened to the value of basic face-to-face communication.
Kawada: The training provided a shared environment in which we were all encouraged to continuously express our opinions. I expect the experience to engender more in-house communication in our daily workflow. I also finished the training with the wish to share my ideas more openly, without holding back.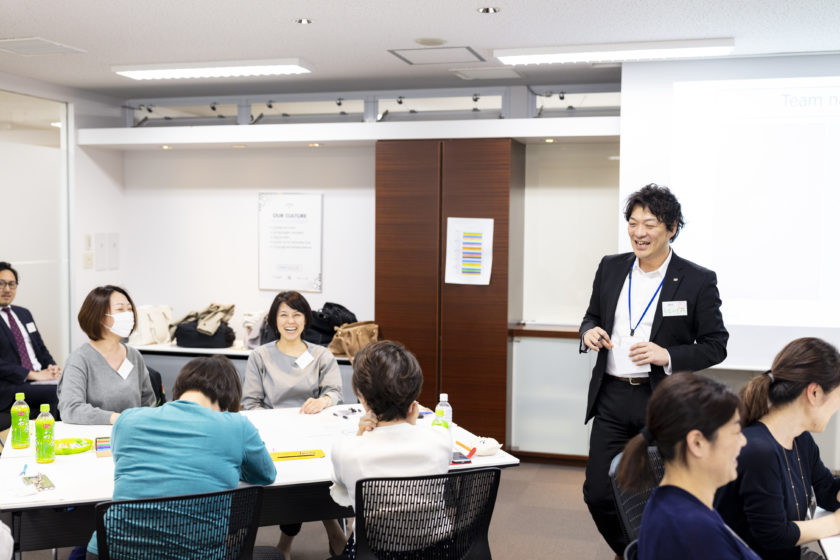 "Hosaka: I want to stay at Callaway until I retire."
Q. What else would you like to share about the training?
Hosaka: I like Callaway even more now. Callaway made it clear that all of our career choices were respected, whether we wanted to become managers or something quite different. My very first wish, when starting out at Callaway, was to work there happily until I retired. The training brought that wish back to life.
Nishiyama: The company set aside a whole day, in a very busy month, to send us to the training. The readiness to do that proves that Callaway truly recognizes our value. The effort and resources Callaway commits to human resource development demonstrates its excellence as a company.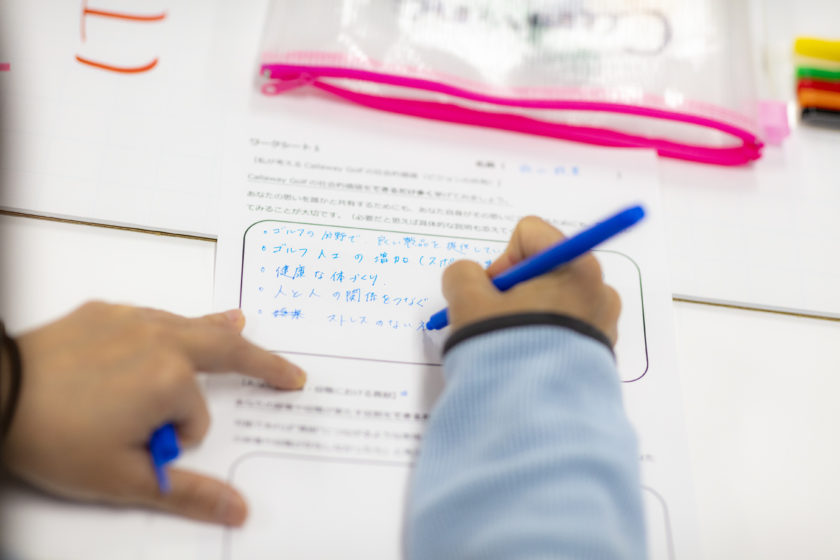 " Kawada: Now I want to actively advance my career. "
Q. What career path would you like to pursue in the future?
Hosaka: I haven't yet decided yet. On the one hand, I would like to become a manager. On the other, I would like like to contribute within my area of expertise. Whichever way I choose to go, I want to keep striving. Now I feel assured that Callaway will back me up no matter which path I take.
Kawada: If I have the opportunity to advance my career, then I will have the incentive to pursue my career actively. I would like to begin by demonstrating my leadership potential by drawing out the strengths of the outstanding members of my team. I see that as the first of the many roles I will be playing in my career.
Nishiyama: I also want to advance my career. The training helped me recognize how I've been held back by the unconscious notion that there are things a woman can't do. I want to free myself from those kinds of biases and grow more. My first task is to take full charge of client accounts as a member of our sales team.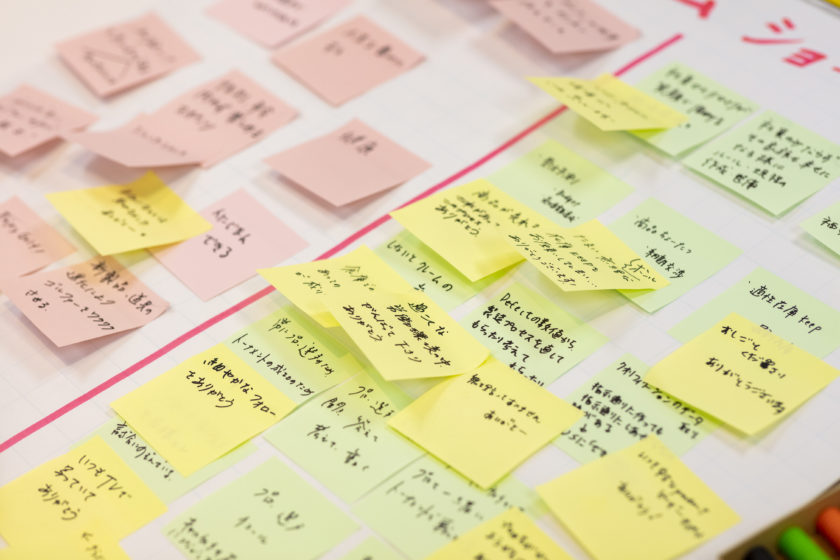 Voice of a Male Manager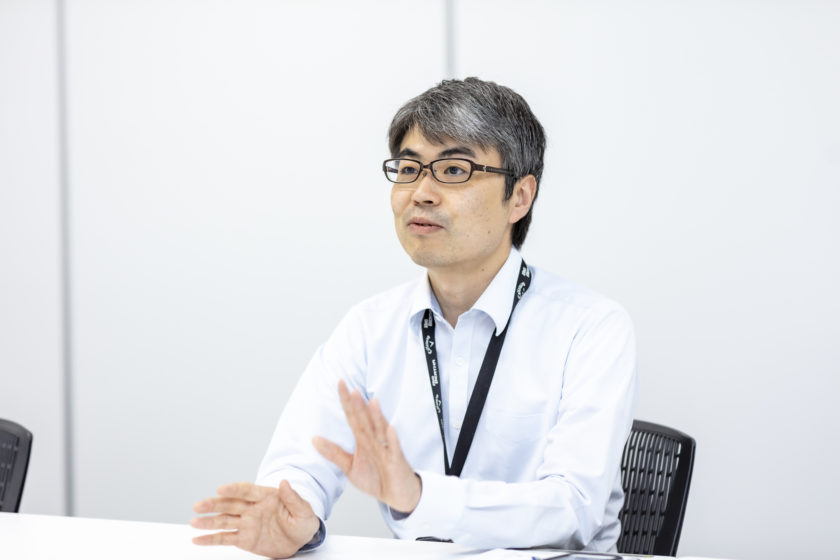 Mr Uchida, Finance Manager
"My greatest gain was awakening to my own unconscious biases."
Q. What did you learn from this training?
I was shocked to learn about the awareness gap between the men and women at our company. Male managers like myself tend to judge the quality of a workplace based on the amount of overtime and amorphous things like the ease of communication. The women, on the other hand, focus on particulars, such as easily finding a place for lunch, the cleanliness of the restroom, etc. This is one of the many differences that reminded me of how one-sided my thinking can be.
Q. What were some of your other gains?
Learning about unconscious biases was another gain for me. Unconscious biases have derailed my communications with colleagues in various situations. In the future I will work on communicating my intentions precisely and discarding my assumptions about what people 'should' know. I will also try to stop judging people. I sincerely want to hear what others have to say. I intend to be thorough in applying these basics.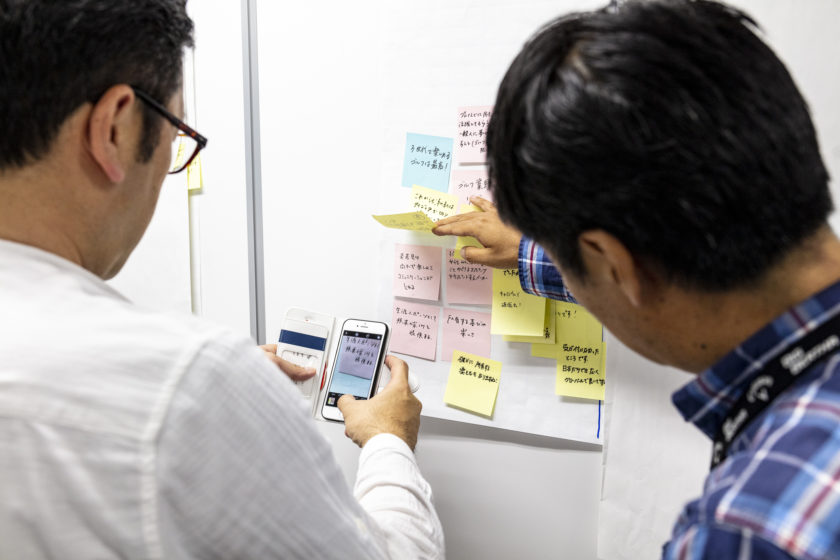 "The women of Callaway are noticeably more motivated than before."
Q. What has changed within the company since the training?
After the training, the women in my department were noticeably more motivated about work. The interdepartmental discussion task in the training allowed people to reflect on their work to the present.
When people explained the kinds of work they do, the others responded with sincere gratitude. Some credited their own successes to the work done by others: 'I would never have succeeded without you'. The interdepartmental discussions were an outstanding way to foster respect among employees.
Q. How was the training significant for Callaway?
The training sent a clear message to people in every department: Callaway supports diverse career advancement. Callaway is now arranging mergers with other brands and has just launched two new apparel brands. As Callaway grows, more people from various backgrounds will come to join the company. As they do, we have to establish a foundation for recognising diversity. The awareness raised in this us through this training will be that foundation.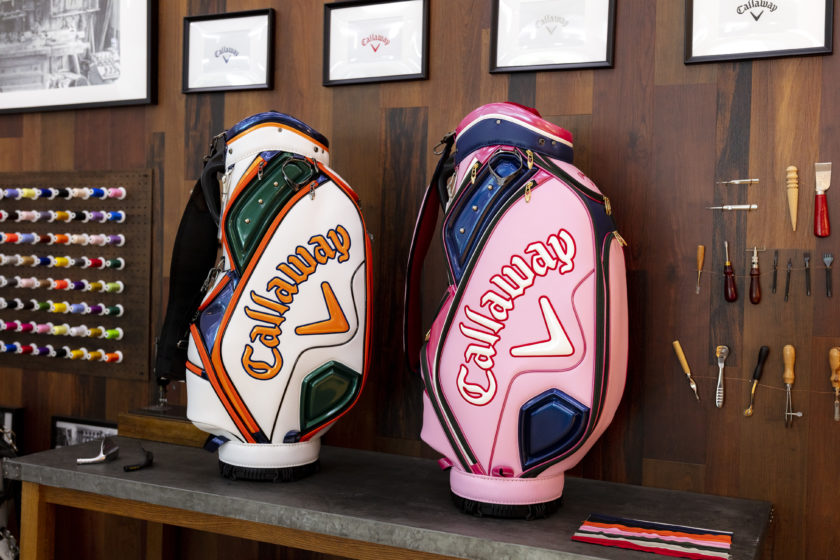 All of the "Clients' Voice" interviews
Nissan Motor Co., Ltd.

-"The training is always rated 4.8 or higher on a scale of 1-5. Consultants sometimes receive perfect scores."
-"Canning's highly experienced consultants are all on point."

In the interview, we take a detailed look at the highly positive feedback from this client.

Read more

Callaway Golf Co., Ltd.

We created a completely original customised training program to help the client achieve its plan to support diverse career advancement for women. The participants expressed high praise for the training. After finishing the training, the participants commented that they could see their goals more clearly and liked their company even more than before.

Read more

PERSOL Research and Consulting Co., Ltd.

-"Saville assessment reports are extremely high in reliability."
-"Data essential for placing the right people in the right jobs."

The managers provided positive feedback about their experience with Saville Assessments.

Read more

We will be happy to listen to your requests and propose a solution suited to your needs.