Canning consultants are a team of professionals from various countries who are united in their passion for human resource development. Among our members are unique, talented people with business backgrounds, some of whom hold an MBA or PhD.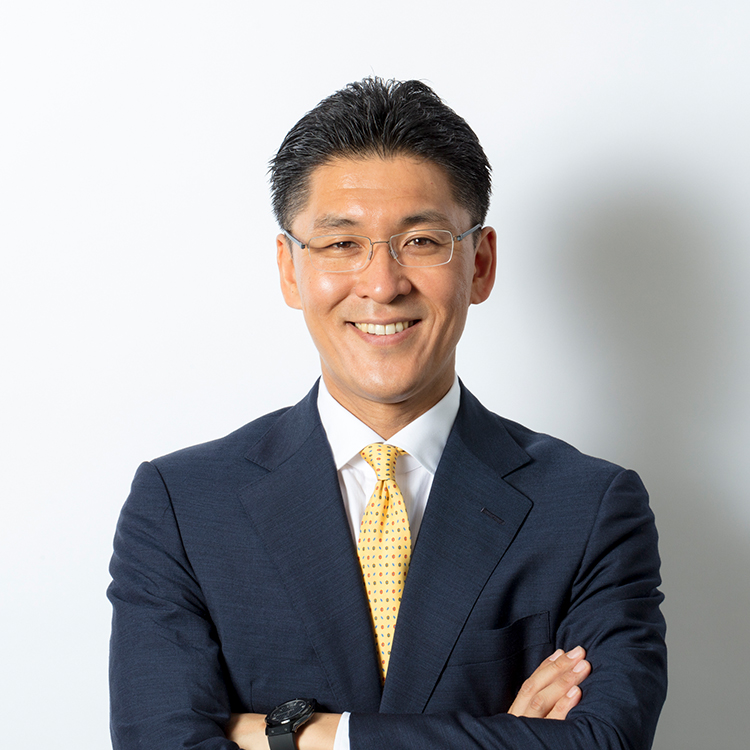 Isao Yokoyama, LL.M.
President
Isao Yokoyama received his Master of Laws at the Meiji Gakuin University Graduate School of Law

After university, Isao joined a training company and acquired a keen interest in human resource development. Later he worked for the Japan branch of an overseas insurance company. When he joined Canning in 2008, Isao was impressed with the high quality of the training and professional attitudes of the international training and consulting staff. Since then, he has been proposing solutions that meet client needs as a sales consultant and client relationship manager. Isao pours his heart and soul into the projects he manages.

Acquired English and communication skills through Canning training programs and OJT after joining Canning.

Appointed Vice Managing Director in 2013 and Managing Director in 2015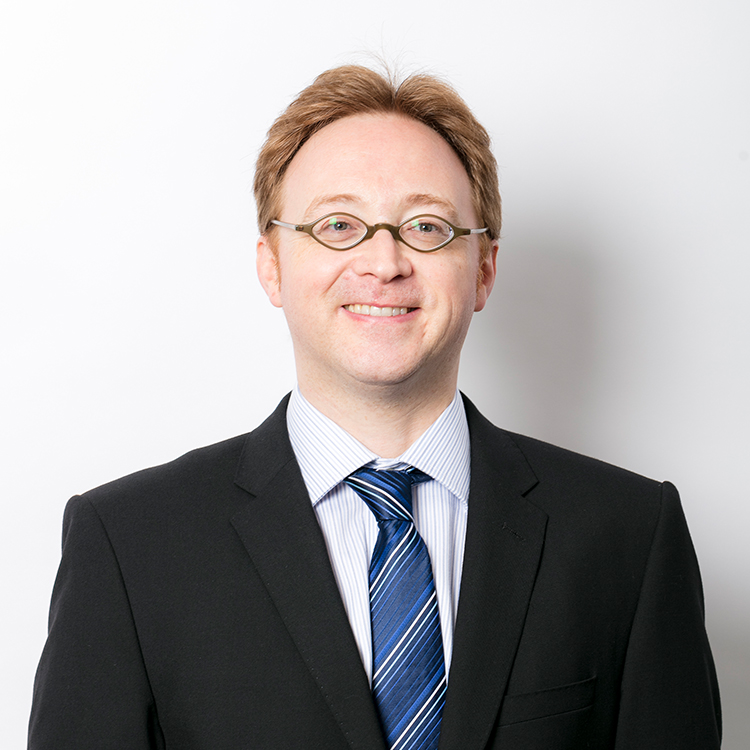 Michael Jones, MA (Cantab)
Talent Development Manager
Michael Jones is the Talent Development Manager at Canning & Associates, responsible for the development, delivery and quality assurance of Canning's various programmes and services. His qualifications include a B.A and M.A. from Cambridge University and an M.A. from Reading University, England.

He is also a highly experienced international facilitator, having a led a wide range of programmes to a diverse range of nationalities (including Japanese, American, Thai, British, Spanish, French, Chinese, Indian and more).

Since moving to Japan in 1995 he has helped over 5,000 Japanese and non-Japanese businesspeople improve their global business skills. He has led programmes for all career levels, from new hires to executives, and a broad range of industries, including software development, information technology, pharmaceuticals, insurance, banking, shipping, aviation and more.

Michael's special areas of interest are inter-cultural communication, team building and global leadership development. His facilitation approach is based on motivating and inspiring participants to perform at their best possible level. He has extensive experience in the Learning and Development field, and also in leading diverse teams of many nationalities.

Outside of work, Michael is a frequent contributor to various Japanese publications, including having written a monthly column for two years for Nikkei BP, the online branch of the Nikkei Shimbun. So far has had over 120 articles published in Japan, related to topics such as intercultural communication, leadership and globalization strategies. He has a passion for travelling, having visited over 40 countries, and learning about other cultures. Aside from Japan he has also lived and worked in France, Denmark and Thailand.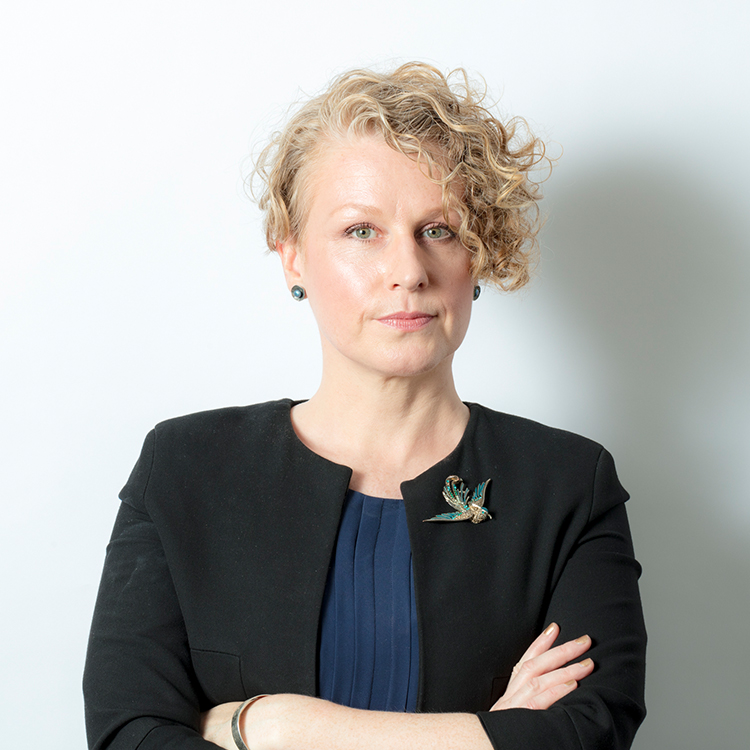 Sarah Everitt Furuya
Senior Consultant and Executive Coach
Sarah Everitt Furuya is from the UK and has been living and working in Japan since 2001. She is a trained Organisational and Relationship Systems Coach ORSC™ , a certified practitioner in Saville Wave® and Aptitude assessments and Lumina Spark® psychometrics and holds a BSc Hons in Human Psychology and Human Psychology from the University of Aston in Birmingham. She spent 8 years as the learning and development coordinator in a Tokyo-based corporate training company working closely with key client Microsoft and domestic and international clients across industries. Since 2012 she has had her own coaching business and in addition to being the Senior Consultant and Executive Coach for Canning & Associates, runs workshops, retreats and delivers speaking engagements. Sarah focusses on creating awareness in teams and facilitating in-team, cross-team or alliance relationship effectiveness. She helps executive coaching clients have a better experience of life and work, optimises contribution to the business and helps with change and transition. She works with clients across industries and has delivered programmes in UK, Hong Kong and Singapore.
She has contributed to the British Chamber of Commerce's Acumen Magazine on the Future of HR, Spoken on BBC's Business Matters on Women in Business in Japan, and has spoken on bringing your whole self to work at the Women's International Networking Conference. Her CSR activity includes being a board member of Refugees International Japan and runs a quarterly clothing exchange for over hundred women in Tokyo in partnership with Oakwood Premier Roppongi.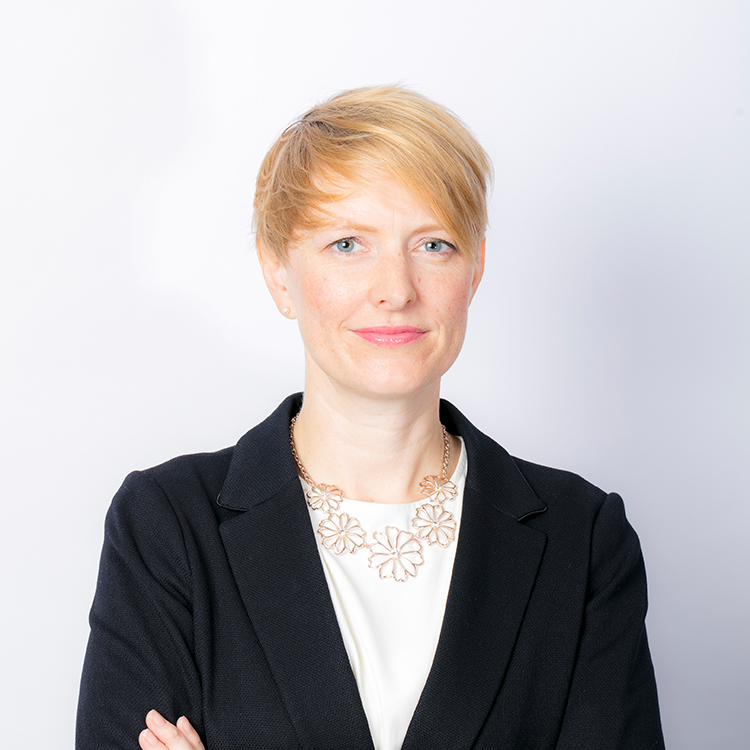 Jennifer Shinkai, MA (Oxon)
Consultant
Jennifer Shinkai is an inter-cultural and communications trainer and consultant. She received an MA (Oxon) in English Language and Literature from St. Hugh's College, Oxford University. She has a strong background in communications and in-depth knowledge and understanding of diversity and inclusion solutions.
Jennifer trains both Japanese and non-Japanese employees who are working in a global environment, she aims to create more efficient, effective and enjoyable organisations through her training.
Jennifer has almost 20 years of experience in Japan. Prior to working at Canning Jennifer has held a variety of management roles across Learning and Development, Marketing, Sales Operations and Sales in the recruitment industry. Jennifer is a driver of change supporting her previous organization's development from a 25-person privately-owned Tokyo office to an 800 person listed company connecting great people to great companies across seven countries in Asia- Pacific. Her hands on experience in change management and communications for a cross cultural team gives her a unique insight in how to operate effectively as a professional in Japan.
Jennifer is known for her energy, enthusiasm and commitment to continuous improvement for both processes and people. She is passionate about developing women's participation in the work force and founded and runs a monthly LeanIn Circle for foreign working mothers in management roles. In June this year she launched a second LeanIn circle to build a support network for female entrepreneurs.
Jennifer was a speaker at the FEW Japan 2016 Careers Strategies Seminar where she shared her knowledge about creating an effective online brand. She also spoke to female Japanese university students about "Why money matters" as part of Accenture and AIESEC's Global Leadership Program.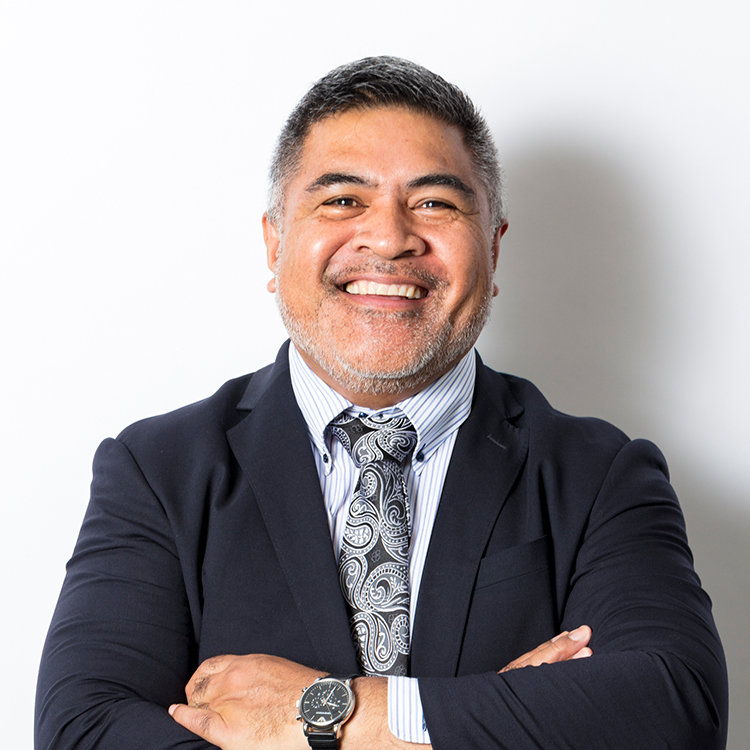 Esarona Sapolu
Consultant
Esarona Sapolu is a proud Polynesian and patriotic New Zealander who now resides and plies his training skills in Tokyo, since 2003.

After graduating from Auckland University with a Bachelor of Arts in Social Anthropology he wondered if he would ever be able to apply this knowledge in the early days of working for Telecom NZ then later for IBM NZ.

The latter opened doors for international travel. As a learning specialist he travelled to numerous countries with Software implementation project teams to Telcos worldwide such as Saudi Arabia, Germany, India and the Bahamas. There he would train local trainers to ready their end users for cut-over day. Having a positive outlook and a mind for different cultures garnered from years of tertiary study helped immensely in the following years.

Entering Japan in 2003 he worked initially in the competitive Eikawa world before moving on to working as a freelance trainer aligning himself with companies who sought to advance the skills of various Japanese business professionals of all levels in a number of industries such as IT, pharmaceutical, sports retail, and more.

At Canning Esarona focuses on helping both Japanese and non-Japanese business professionals to obtain business communication skills that assist them in their day to day working lives in this fast pace global reality.

A keen sportsperson and family man outside of work he looks forward to understanding more about Japanese culture and participating actively in it.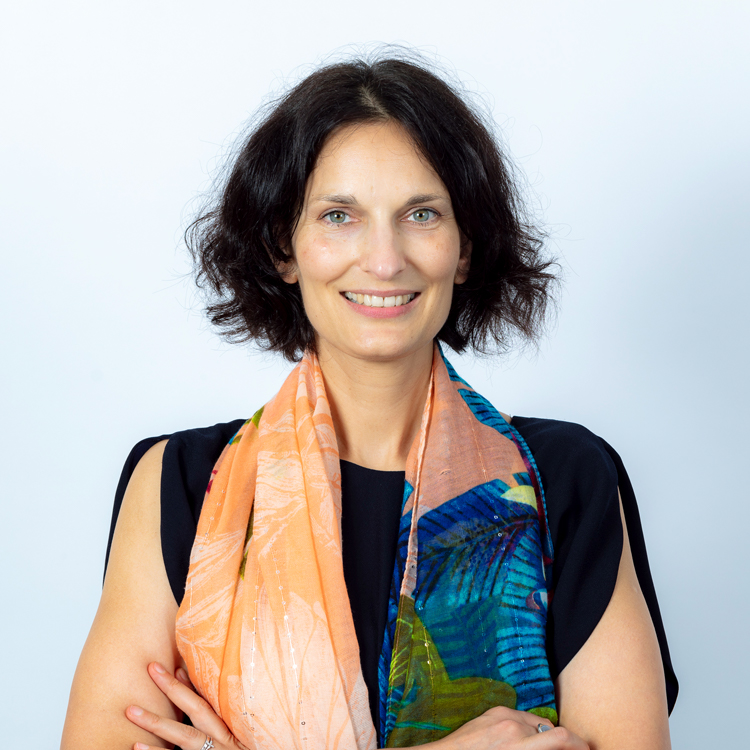 Valerie Honda, MA
Consultant Kenny Kaneko
Coach and Consultant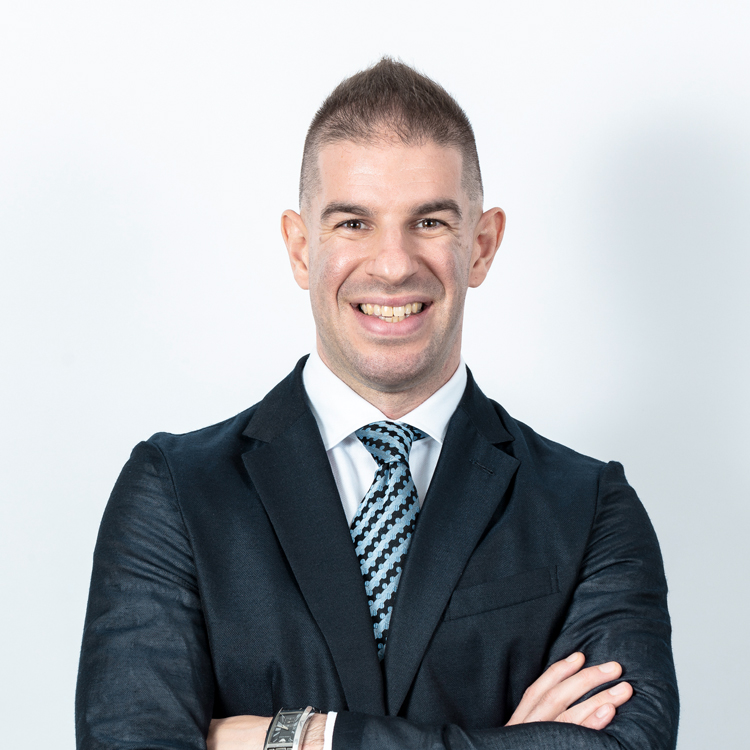 Stephen Parent
Consultant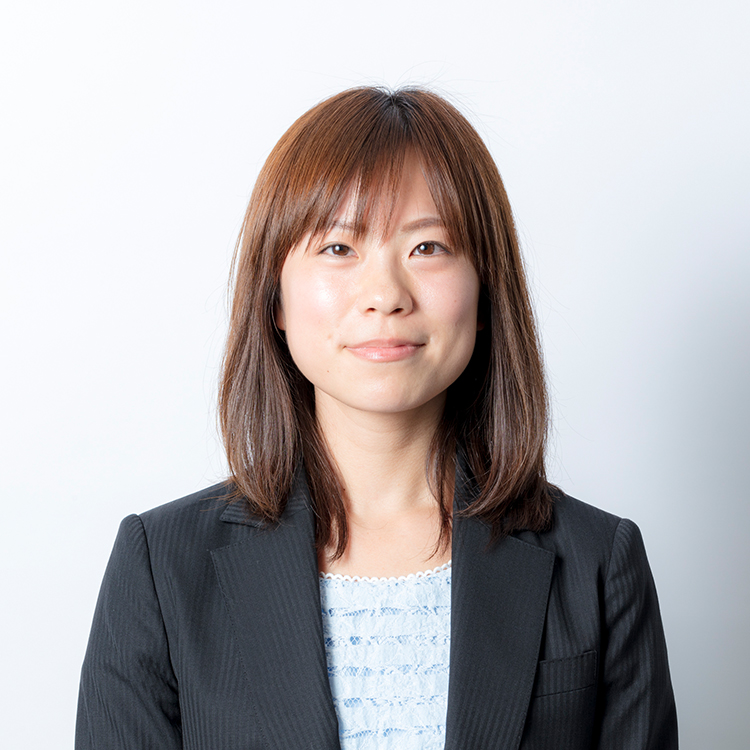 Hiromi Hirasawa
Project Management Office Supervisor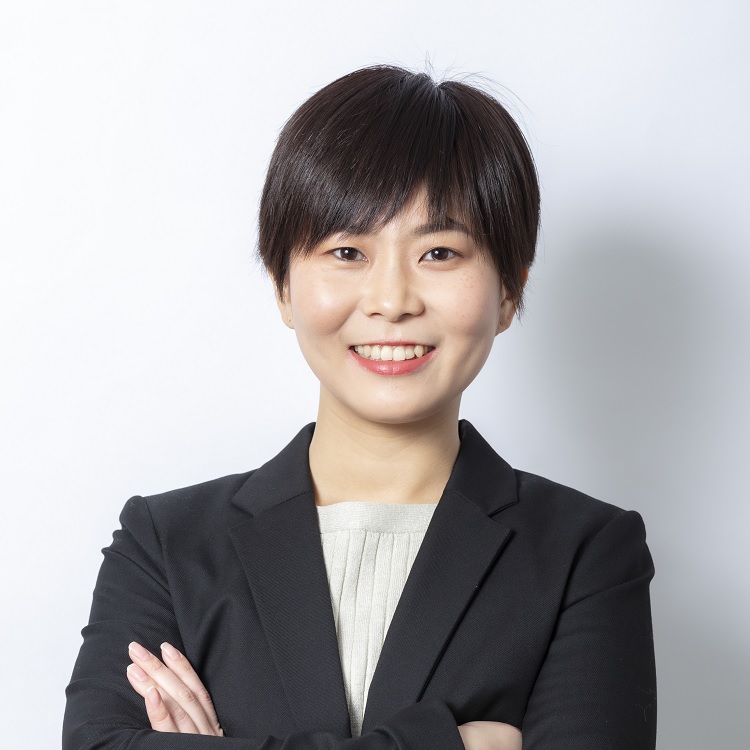 Mizuho Ikeda
Project Management Office Supervisor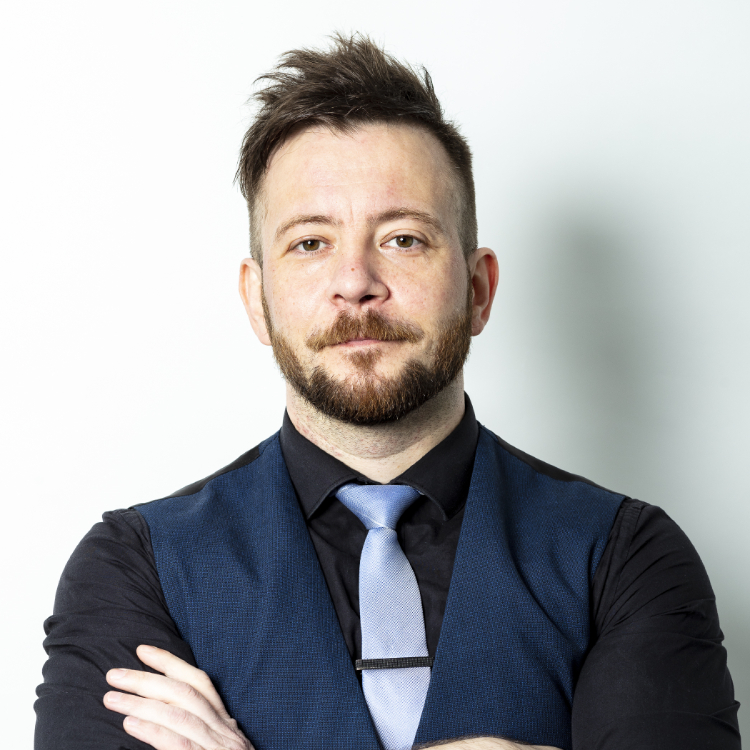 Tom Bayes
Consultant
Originally from England, Tom Bayes spent 11 years in the UK`s Experiential Event Industry. He graduated in 2002 with a degree in Marketing and has resided in Tokyo since 2017. Always fascinated by cultural nuances, Tom has experienced over 30 countries and has conducted business with people from 20 different nations.

Possessing a portfolio of Branding, Operations, and Project Management positions, he has demonstrated proficiency in the management and training of people, products, creative processes, and multiple simultaneous projects. Tom`s clients have covered a wide range of industries including Sports and Fitness, Pharmaceutical, Electronic Entertainment, Automotive, Finance and Banking, Digital Marketing, Food and Beverage, TV and Film, the Public Sector and more.

His aim, is to tailor his years of hands-on experience, across a wide range of global business skills, to support people of all English levels achieve their development goals. Bryan Peterson, BA (Hons)
Corporate Trainer and Consultant
Bryan Peterson is a language and communication skills trainer. He graduated from the University of Nebraska-Lincoln with a BA (magna cum laude) in English, Psychology and Philosophy. Extending his studies over eight years, he also pursued course work in Japanese language and culture.

During that time he also co-owned a small retail business and was deeply involved in all aspects of the business. In order to deepen his understanding of Japanese language and culture, he moved to Japan over 20 years ago and began working with clients in business, government, and academia.

His time in Japan has been interrupted twice; once for a year of work and study and China, and more recently for three years of work and study (Chinese language and culture) in the US.

He has been with Canning since 2006 and continues to enjoy delivering top quality training to clients in all major industries.

Drawing on more than 30 years of training, he also offers instruction in a variety of Japanese and Chinese martial arts and is currently exploring methods of bringing body awareness into his communication skills training.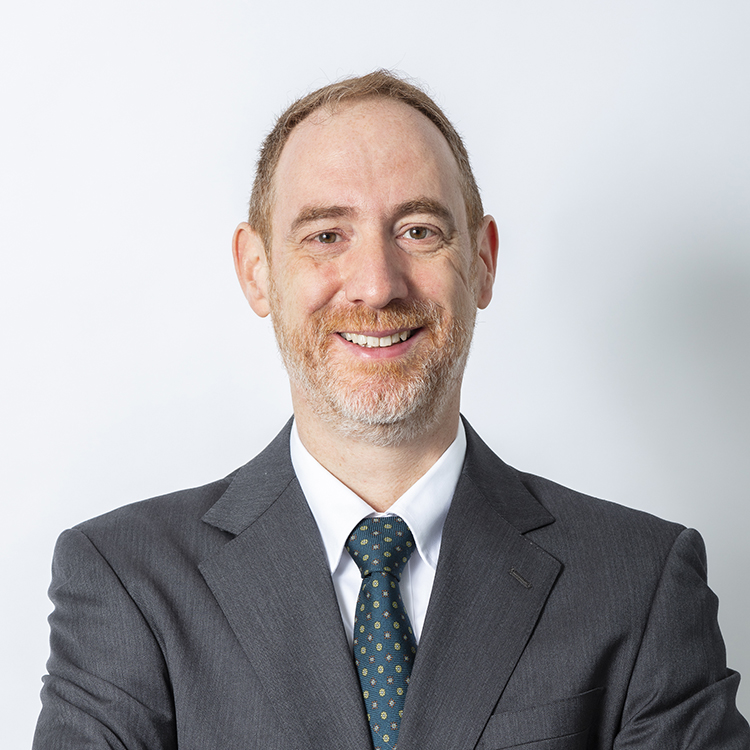 Mike Bates
Consultant
Mike Bates is from Canada and holds a BA in Psychology from Carleton University, as well as an MBA in Global Leadership from the University of Fredericton.

He has over 20 years of training experience working with various Japanese and global companies. He spent a decade as a dedicated, in-house communications coach and instructor for one of the world's largest foreign pharmaceutical companies. Prior to that, he worked as a corporate trainer, being dispatched to several leading multinational corporations to deliver customized English, presentation, and general communication programs.

While Mike has trained Japanese talent from a broad cross-section of different industries and business sectors, he has extensive and practical knowledge of the Japanese pharmaceutical industry. He has an inside perspective working across functions and all organizational levels to improve Japanese members' interactions with their global counterparts.

Mike's special areas of training interest include presentation skills, focusing on crafting a persuasive message, logical structure and crisp and compelling visuals; meeting skills, working with participants to develop the tools required to increase their presence and be more effective in meetings with English speaking colleagues.

Mike is passionate about helping Japan and Asia-Pacific talent develop the capabilities required to succeed in the rapidly changing global business environment.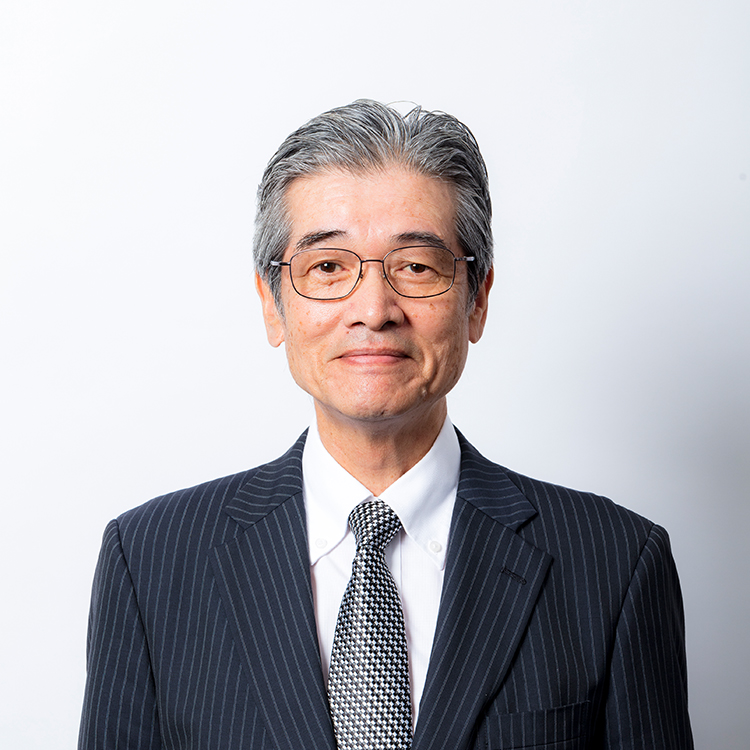 Yasuo Kanai
Senior Consultant and Coach
Nationality: Japanese
Language: Japanese, English

Yasuo Kanai is a highly experienced and greatly respected business trainer, consultant and coach, specialising in business strategy, HR processes (including managing the talent pipeline) and leadership coaching.

Kanai-san is bi-lingual Japanese-English and can train and coach in either language. His global experience has given him a very strong understanding of both Japanese and "western" culture, business practices and strategic HR processes and structures.

Kanai-san has more than 30 years experience in international business. He has worked in both Marketing and Human Resources as a Senior Manager in non-Japanese multinational companies in Japan and has also worked in senior positions outside Japan, notably five years in Germany. He has worked with business professionals across a wide variety of sectors and functions, and at all organizational levels from new hires to company presidents. He has a very deep and broad understanding of international work styles and practices and is as much at home when integrating western practices within Japanese subsidiaries of multinationals as he is in domestic Japanese companies.

Kanai-san helps both Japanese and non-Japanese multinationals to create HR and talent management processes and structures. Significantly, his international experience enables him to suggest the best practices that will be the most suitable for the specific organisation. Since becoming a consultant he has helped a great many firms in Japan to achieve sustainable competitive advantage by setting themselves up in the optimal way in order to deliver their vision and strategy.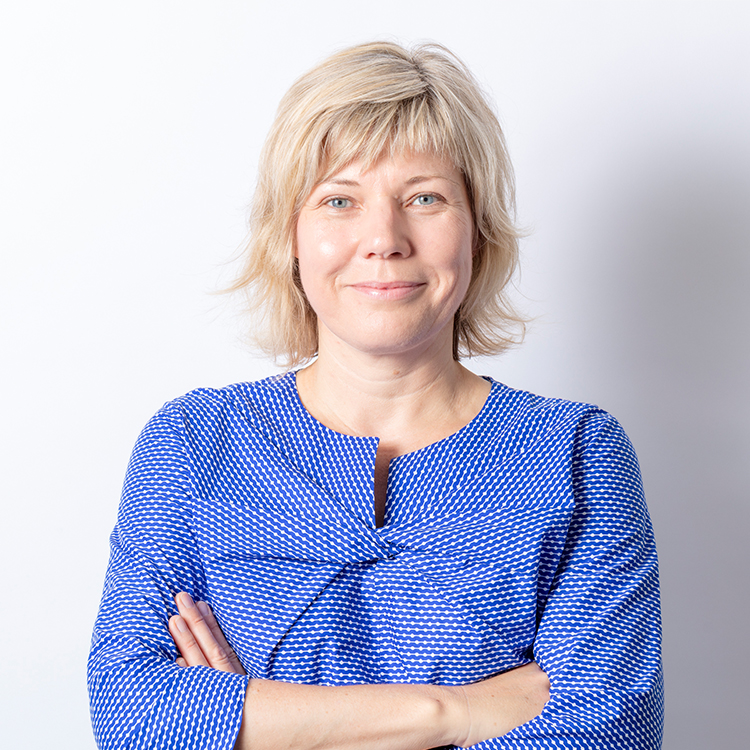 Heike Geiling, MA
Consultant
Heike Geiling is an inter-cultural and communications trainer and consultant. She received an MA in French and German language and literature studies and a BA in Media Communications from the Trier University in Germany. She has a strong background in communications and in-depth knowledge and understanding of diversity policies and inclusion solutions.
Heike trains both Japanese and non-Japanese employees who are working in a global environment, she aims to create understanding and to provide pragmatic and sustainable solutions to successfully manoeuvre in a global setting.
Heike draws on her years of international experience to help Canning clients develop strategies and to create value that can be leveraged to succeed in a changing environment and to help companies improve performance in the workplace.
Prior to working at Canning, Heike held leading positions in communications and marketing communications in international agencies and corporations. Her industry experience includes food industry, medical devices, media, governmental and non-governmental organisations and European institutions. Heike managed large-scale projects with international teams (on-site and virtual) across Europe. Team sizes varied from 9 to 58 members across 27 countries.
Her international experience includes working in global teams in Germany, Belgium, France, Luxembourg, Spain and Switzerland for more than 14 years. She has a special connection to France where she lived and worked for 3 years and where she spent at least one week of vacation for the past 30 years. This experience is reflected in her impressive language abilities, Heike is a German native and fluent in French, English and Spanish. While Dutch remains at a basic level, her Japanese is improving every day.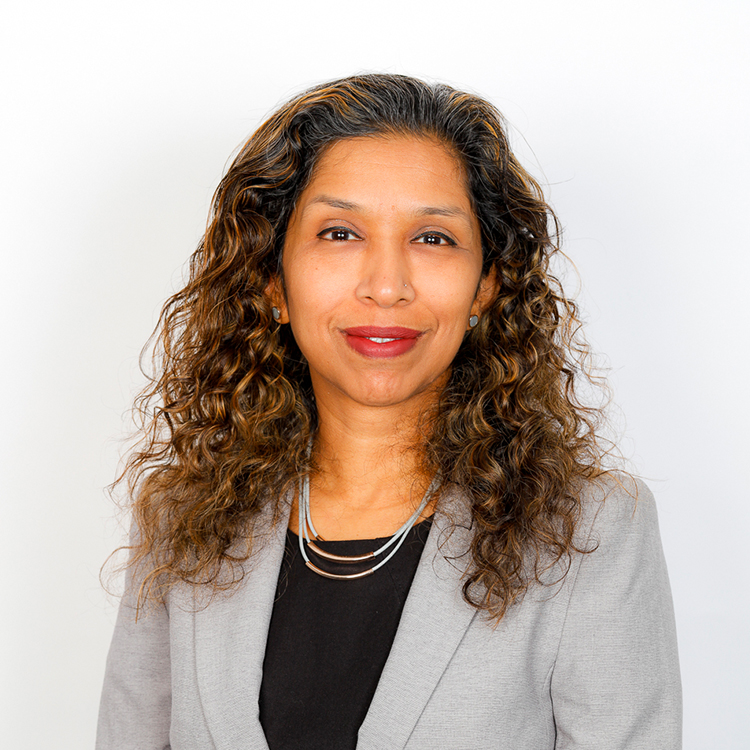 Sapna Masih Advani, Ph.D
Consultant
Sapna is an expert in cross-cultural communication, especially programmes for helping Japanese business people work effectively with Indian business partners. She is fluent in English, native level in Hindi and intermediate level in Japanese. Her academic qualifications include a M.Sc., M.A. and Ph.D. from the University of Indore, India.

Prior to starting working in Japan in 2002, Sapna co-founded and successfully ran the Orsa Consulting Group, a corporate training consultancy, in India. At Orsa, she developed and delivered customized training solutions for senior executives in leading multinational corporations. She has provided training for a wide range of industries, such as automotive, information technology, financial services, pharmaceuticals, hospitality and the public sector.

Her professional experience includes working as a Communication Officer in Japan at the government and NGO levels, and in India at one of the world's largest American software services companies. Sapna is well-versed in Western, Japanese and Indian management practices and organizational cultures. During her time in India, she also lectured at one of the country's premier management schools.

At Canning, Sapna leads programmes in working across cultures, communication skills, presentations and negotiations. She is currently busy providing many "Working with Indian Partners" and "Working with Japanese Partners" workshops to help business people from both cultures work successfully together.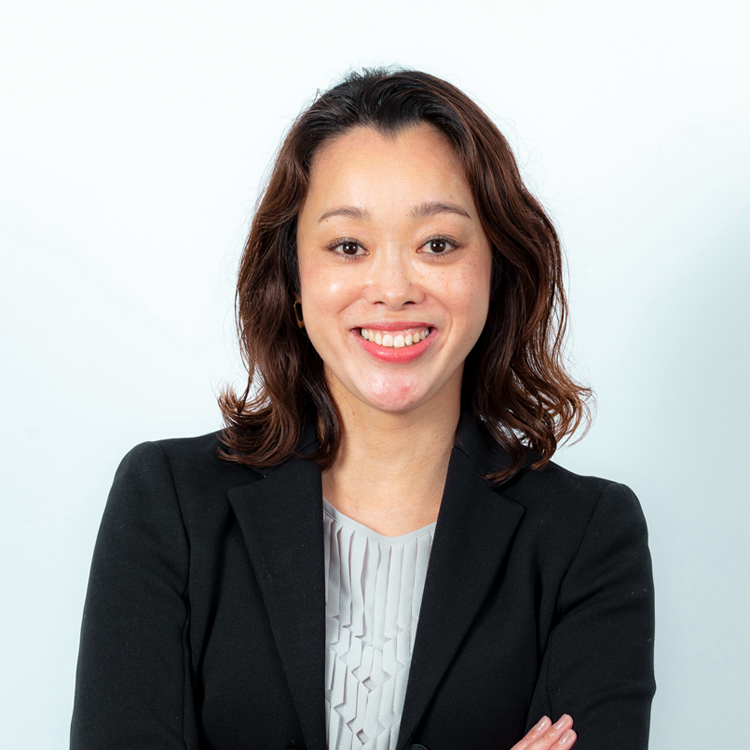 Mana Tomitori
Consultant
Mana Tomitori has been a coach since 2009 and has been engaged in the corporate training and development field for 16 years. Raised in a multi-national environment in Germany and in the US, her passion is to be a liaison for Japanese and non-Japanese professionals working globally and to support her clients to live their professional and personal lives aligned with their visions and values.
Mana was responsible for Training & Development in European luxury brands for 8 years. Along with development for retail professionals, she committed herself to coaching Japanese executives in terms of effective cross-cultural communication and developing a global mindset in order to reach their personal and corporate goals. Prior to her retail experiences, she built her career at various training & consulting companies and has worked in corporate training projects for many Japanese leading firms.
Currently, Mana leads coaching-related communication & leadership workshops and provides follow-up coaching sessions for worldwide clients in Japan. She is still a lead external trainer for her previous company, HUGO BOSS, due to a request from the HQ in Germany.
She also collaborates bilingually (English and Japanese) with Silicon Valley consultants for various global leadership programs for a wide range of industries, both overseas and in Japan. Her one on one coaching clients share a passion to work across borders at all levels of organization and career.

Partial Client List
LVMH Moet Hennessy・Louis Vuitton Japan / HUGO BOSS Japan / Kering Japan Limited Gucci Division / BOSCH Corporation / Unilever Japan / Google Japan / Pernod Ricard Japan / Japan Science and Technology Agency / Junior Chamber International Inagi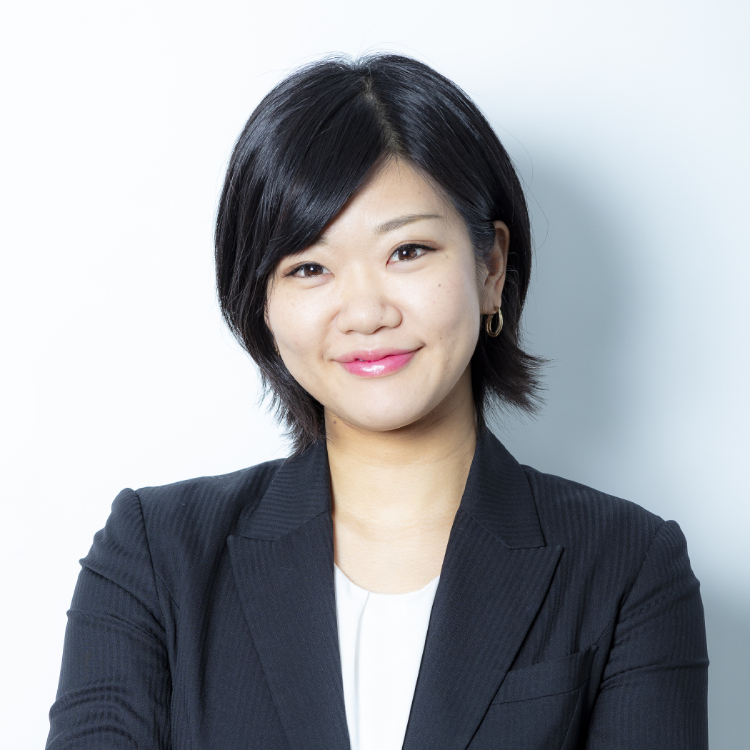 Akane Tanabe
Business Development Manager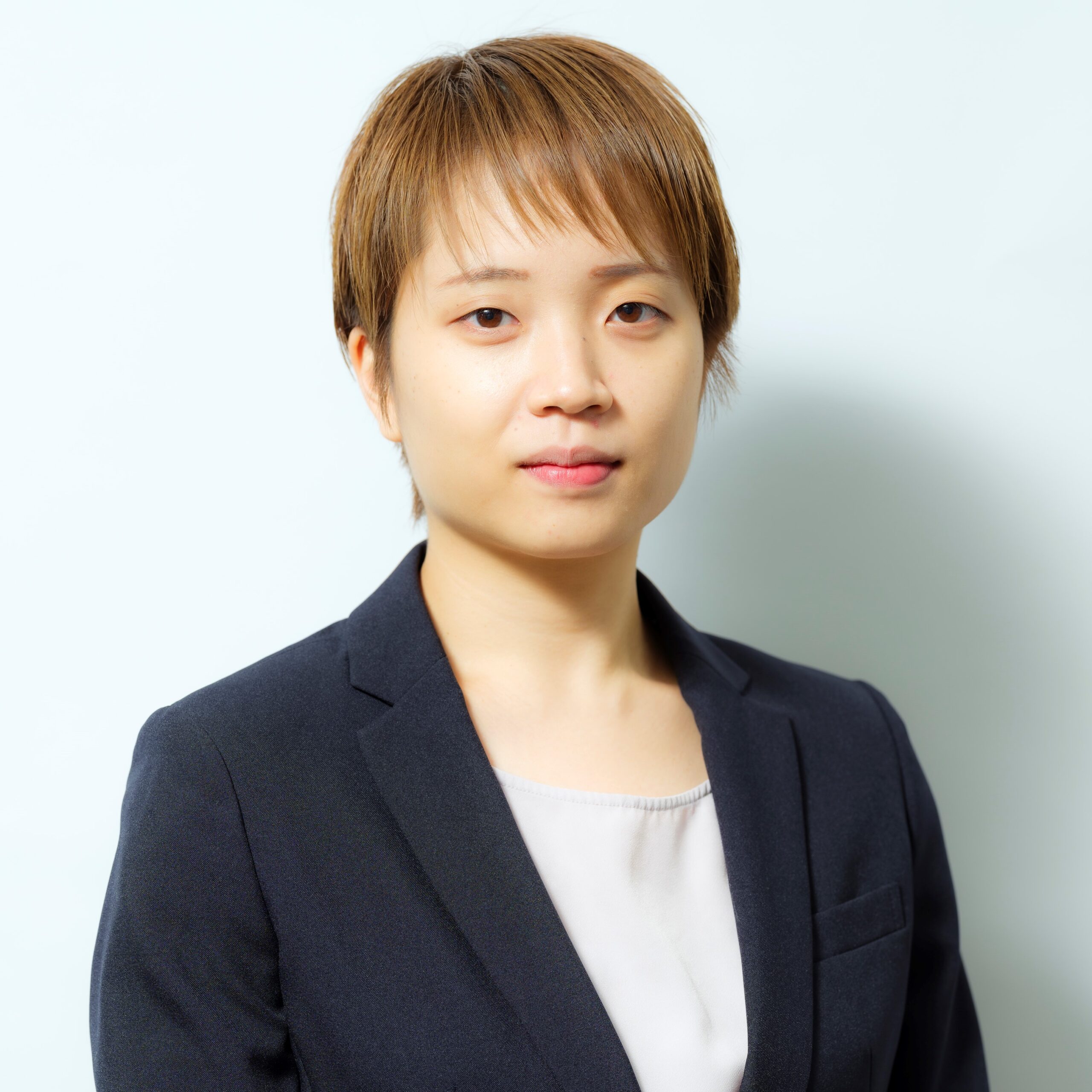 Kanako Takeuchi
Project Management Office Supervisor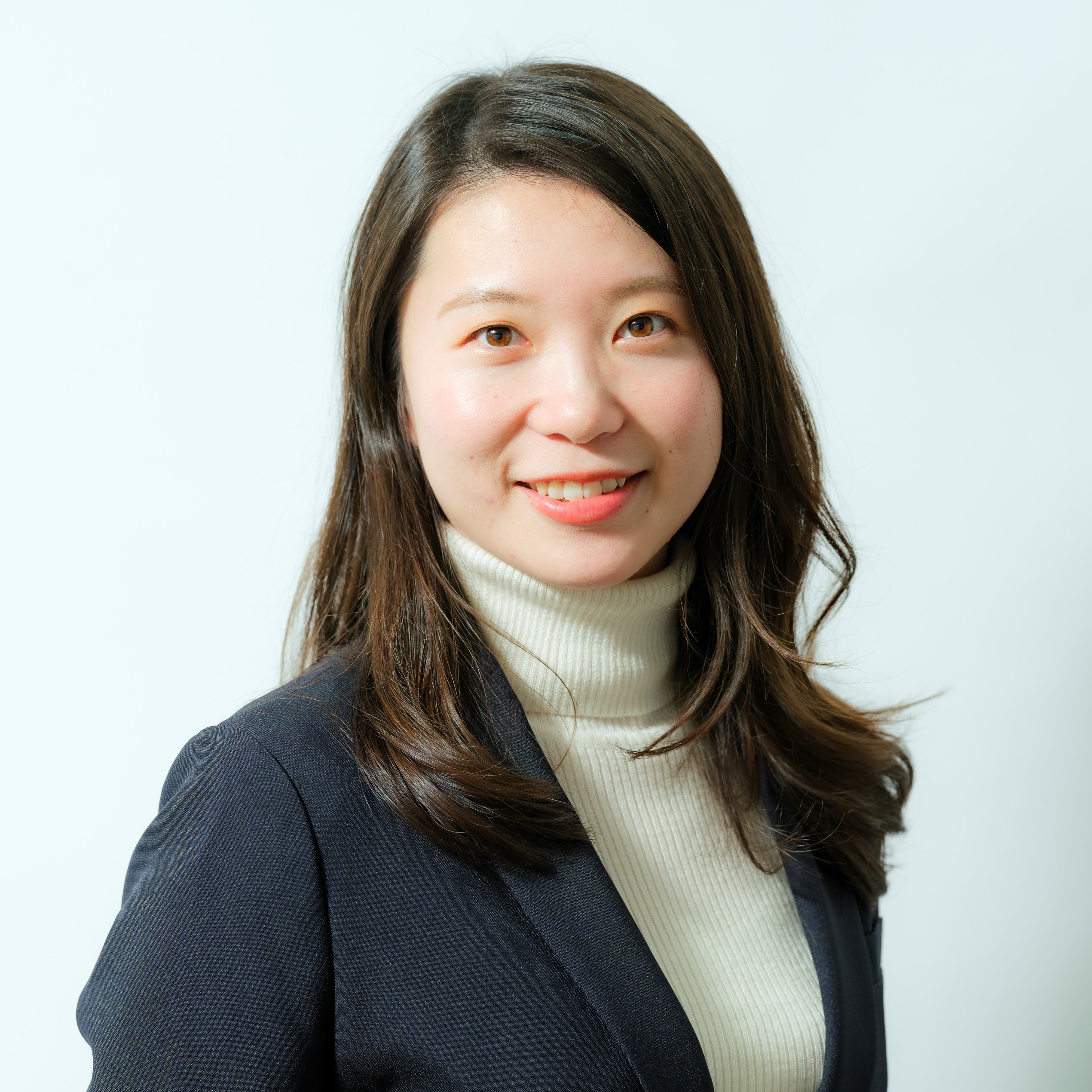 Mizusa Kikuchi
Client Relations

We will be happy to listen to your requests and propose a solution suited to your needs.